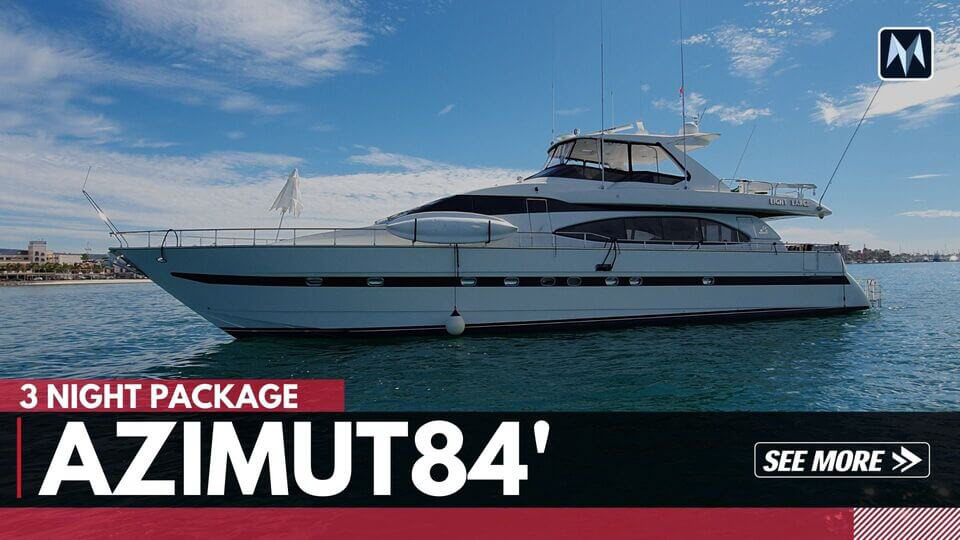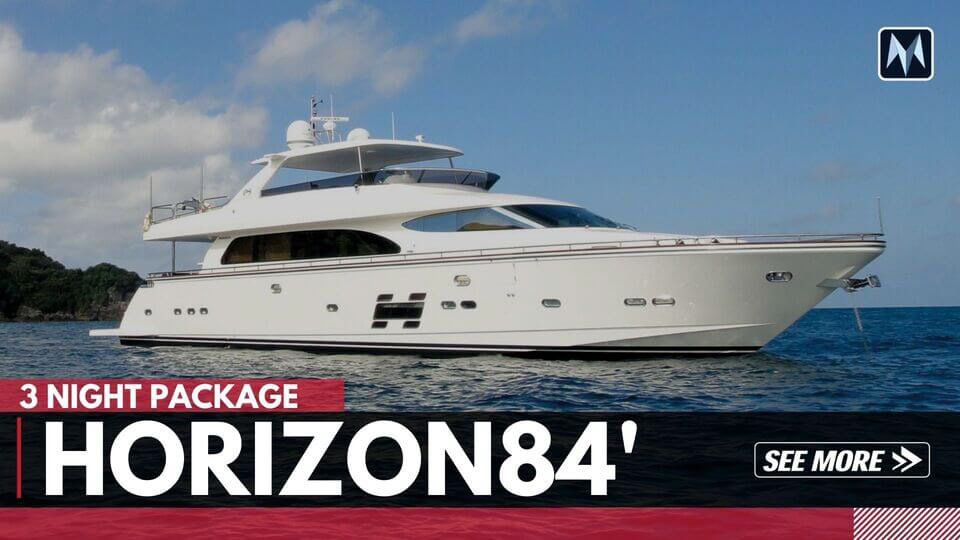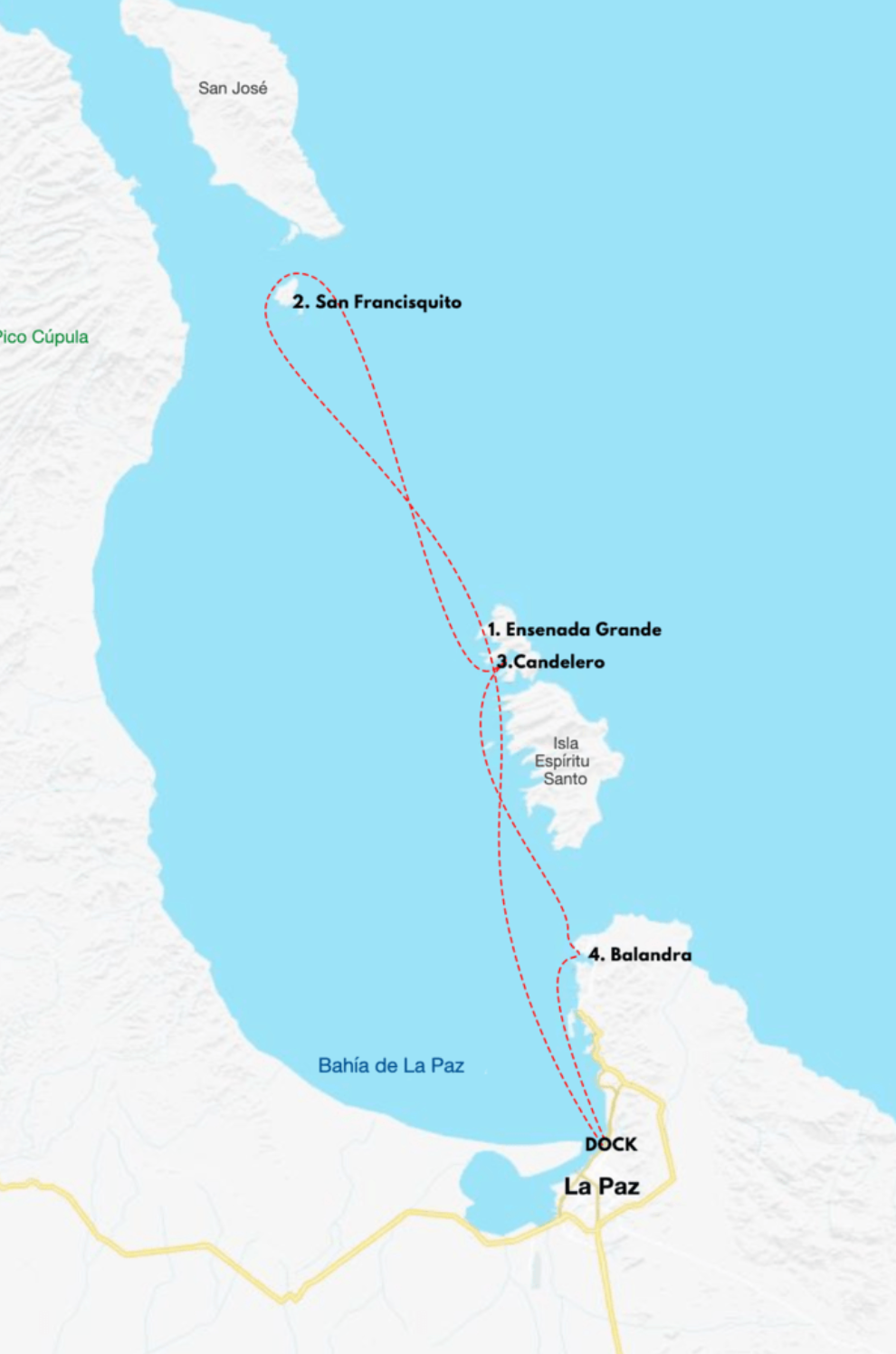 Day 1- We will travel to the island of Espíritu Santo (the Holy Ghost) passing some of the most beautiful bays and beaches on our way gazing at the stunning marine life as we stop to swim, paddle board or kayak. After lunch you will have a leisurely afternoon as we marvel at yellow-footed gulls, brown pelicans and blue-footed boobies, dolphin, sea lions all part of the landscape. We end the day at Ensenada Grande a delightful bay north of isla Partida for the night.
Day 2- Travel over to Isla San Francisquito and explore one of the most beautiful anchorages in the Sea of Cortez with a hike to an amazing lookout. Time to explore the island and snorkel.
Day 3- We make our way past some of the bays at Espiritu Santo Island to Candelero Beach: This picturesque bay has a towering rock structure where we snorkel or kayak around gazing at the thousands of fish and marine life.
Day 4 — After breakfast we make our way to Balandra Bay for the day and a sunset not to be missed and then back to port to disembark.